A bespoke vessel for every need.
From a blank canvas to a finished vessel, built step by step through continuous dialogue in order to satisfy all your needs.
Mostes Shipyards have much experience in the design and construction of yachts, motor and sail boats, for pleasure boating and work. Unique vessels, just like your dreams. Advanced and highly personalised production, which bring together artistry and technology, design and functionality, comfort and safety.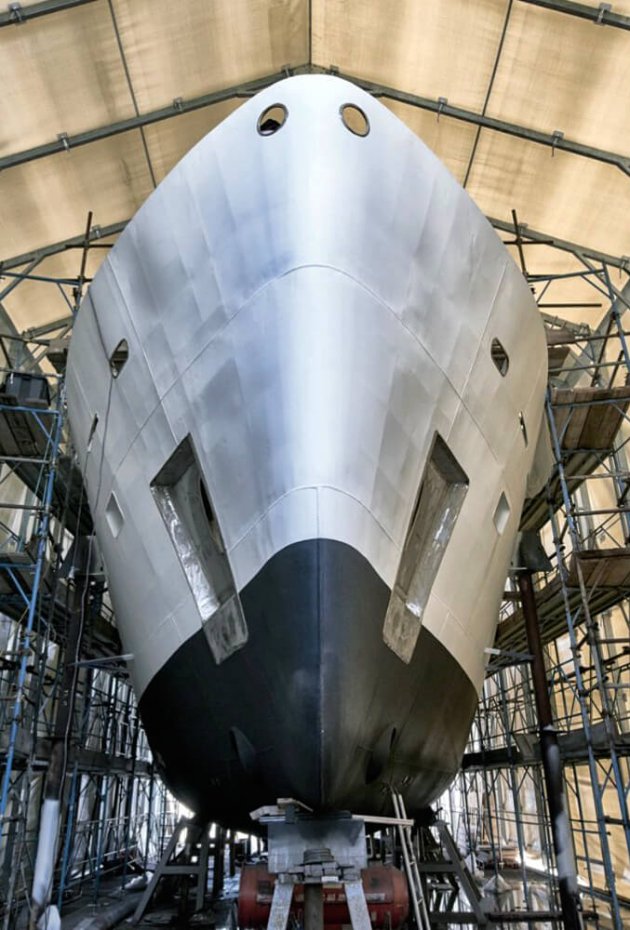 We are equipped for the ordinary and extraordinary maintenance of pleasure and working vessels: fibreglass processing, including waterproofing treatment cycles, to woodworking, with a fully equipped joinery. The workshop is equipped with lathes, cutters and any other necessary equipment for outboard and in board engine assistance. In addition, we guarantee towage and launch services thanks to a 120 tonne travel lift and two cranes of 65 and 100 tonnes. All the work is carried out by our highly qualified staff.
A Safe harbour to depart from.
In the port of Voltri, we offer an equipped pleasure boating basin, sheltered by the facilities of the nearby commercial shipping port.
Mooring is located in a strategic position: 10 minutes from the Cristoforo Colombo international airport and 5 minutes from the Genova Pra' train station and the Genova Voltri highway junction. Ideal for all pleasure boaters wishing to sail around the Ligurian Sea and the Cote d'Azur.