We are a team of specialists, skilled ship builders, in particular for pleasure and work vessels.
From design to the construction of a new project, through to maintenance services, storage and assistance, as well as specialist work like the modification and transformation of appendages, restoration, or evaluations on streamlining performance. In Genova, a nautical hub of excellence, a point of reference for professional and hobbyist clients in Italy and abroad.
5 THOUSAND SQUARE METRES EQUIPPED FOR ANY NEED.
The Mostes Shipyard is split over three different locations in Liguria – Genova (Pra' and Marina Aeroporto) and Varazze, inside the marina – for a total of 5 thousand square metres, which are fully equipped for the mooring and maintenance, refit and construction of pleasure boats, with warehouses, modern workshops and permanent assistance services. A widespread shipyard with the latest equipment and a highly experienced staff together with a great passion for boating.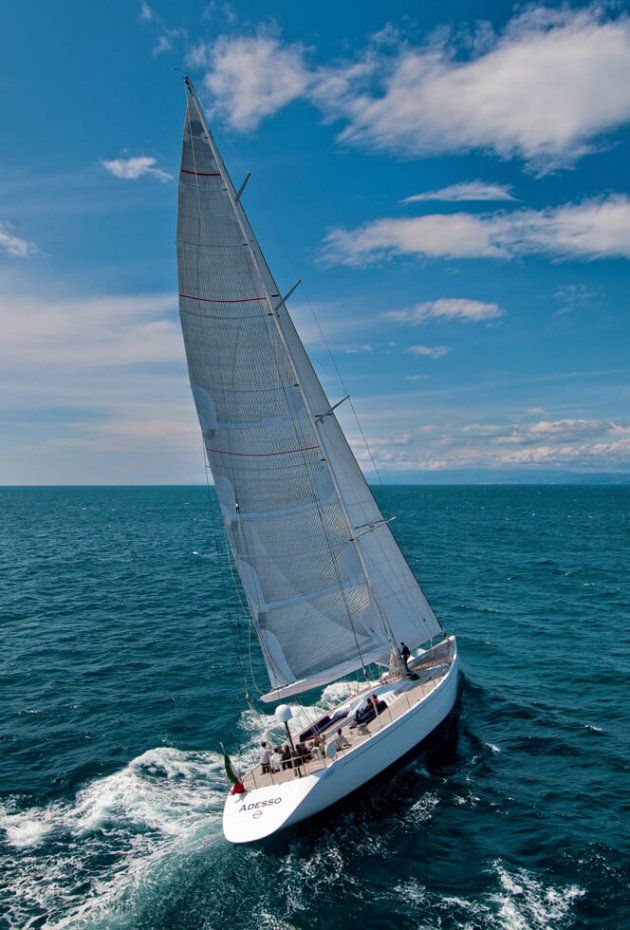 Looking to the future for over 70 years.
The history of the Mostes Shipyard in Genova, goes back to shortly after World War II. Since then, boats of great value and importance have been built, like the 12-foot Dinghy, the Snipes, the Stars, and the 5.50 S.I. sail boats for the Melbourne Olympics, as well as a number of sail and motor boats designed by some of the greatest designers in the world: Sparkman & Stephens, Van De Stadt, William Gardner, and Michael Dufour. A history of innovation which continues today.